Proudly Based in pueblo, Colorado
Expert radon services.
Introducing ExperTech Environmental: the leading provider of radon mitigation systems based in Pueblo, CO. We offer simple, easy and affordable solutions that are guaranteed to reduce your home's radon levels.
Radon is an odorless, colorless, radioactive gas that is naturally occurring in the environment. It can be found in soil and rocks and can enter homes through cracks in floors or walls, construction joints, or openings around service pipes. Radon exposure increases the risk of lung cancer. Based on our radon testing, elevated radon levels have been found in 95%+ of homes built in/after 2009.
#1
Cause of Lung 
Cancer 
after smoking
Radon is a Tasteless odorless gas from radioactive decay
1 in 2 Homes in colorado are above the epa's radon action level
protecting your home from radon
Residential radon Services
Homeowners in Pueblo, CO should protect their families from dangerous radon gas exposure. Our highly-trained technicians will provide an accurate assessment of your home and address any issues quickly. We guarantee that our systems will reduce the levels of radon gas to below 4 pCi/L and also offer a transferable renewable warranty for added peace of mind. Our commitment to customer satisfaction means that you can have safe, healthy air in your home at an affordable price.
Be fully compliant with Colorado's radon laws
Commercial Radon Services
We specialize in helping property managers stay compliant with Colorado's stringent radon laws, with services ranging from daycare testing every 5 years to multifamily testing and mitigation services. With our team of experienced professionals and state-of-the-art equipment, we are ready to help keep your properties safe from the dangers of radon gas.
ExperTech Radon & Home Maintenance provides comprehensive radon services that are carried out by certified technicians, using advanced testing and mitigation equipment and techniques. Our knowledgeable team works hard to ensure the safety of their homes and businesses by providing thorough inspections, detailed reports, and effective solutions for reducing radon levels.
RADON Certifications & Affiliations
Being an NRPP (National Radon Proficiency Program) Certified company means that we have been thoroughly certified by a third-party organization, verifying our expertise and knowledge in the field of radon testing and mitigation services.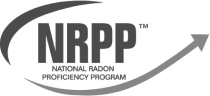 I called ExperTech for a mitigation quote and they came out the same day. I had a quote before they left and my system was installed just two days later! My radon levels went from 42 to 2.2!





After receiving extremely high results from a radon test on my home, I shopped around for a radon mitigation specialist. I am so glad I called ExperTech! I hired them to mitigate my home and they were able to install just two days later, it took them about 4hours to complete everything. They did a free post mitigation radon test and gave me options for a service plan that includes a forever warranty on parts and labor! I highly recommend ExperTech for your radon needs!
start A Conversation with our radon techs
Customer satisfaction is our top priority and that's why we guarantee fast, accurate results every time. So, if you're worried about potential radon risks in your property, don't wait any longer - contact us and have an informative conversation with one of our friendly techs today!