Proudly Based in pueblo, Colorado
Crawlspace Encapsulation
Our encapsulation service is designed to enhance and revitalize your crawlspace. Covering everything from insulation to moisture management and ventilation, our expert team is well-equipped to foster a healthier and more efficient space.
Transform your crawlspace with the pros
Elevate Your Home with Crawlspace Encapsulation
At ExperTech, we are the experts that can improve your crawlspace. Our skilled team specializes in insulation, encapsulation, moisture control, and ventilation tailored to your needs. Crawlspaces often suffer from moisture, mold, and air quality problems, which can harm your home's health. With our complete crawlspace services, we'll turn it into a clean, well-insulated, and properly ventilated space, preventing moisture issues, reducing mold risks, and boosting energy efficiency. Start your journey to a healthier, more efficient home today – contact ExperTech for your crawlspace needs.
Crawlspace Encapsulation Gallery
Radon is an odorless, colorless, radioactive gas that is naturally occurring in the environment. It can be found in soil and rocks and can enter homes through cracks in floors or walls, construction joints, or openings around service pipes. Radon exposure increases the risk of lung cancer.
#1
Cause of Lung Cancer after smoking
Radon is a Tasteless odorless gas from radioactive decay
1 in 4 Homes in colorado are above the epa's radon action level
The Process for Crawlspace Encapsulation
We pride ourselves on providing top-notch service and support, so don't hesitate to reach out.
Schedule On-Site Estimate
An experienced technician will come to your home and provide you with an in-depth assessment of the specific requirements needed for the installation.
Once you've approved the estimate, we will book your upcoming appointment for your crawlspace encapsulation service.
Our team will remove rocks and debris to level your crawlspace creating a clean, even surface.
ExperTech professionals will encapsulate your crawlspace, sealing it off from further debris and outside elements.
Based on your property's needs, we may suggest installing drainage matting, vapor barrier liners, or effective dehumidifiers.
ExperTech Environmental provides comprehensive radon services that are carried out by certified technicians, using advanced testing and mitigation equipment and techniques. Our knowledgeable team works hard to ensure the safety of their homes and businesses by providing thorough inspections, detailed reports, and effective solutions for reducing radon levels.
FAQs ABOUT Crawlspace Encapsulation
If you have questions about crawlspace encapsulation, you certainly are not the first to ask!
If you have future questions, please don't hesitate to ask one of our techs.
Crawlspace encapsulation is a process where a home's crawl space is sealed and insulated to prevent moisture, mold, and pests from entering. It's important because it helps improve indoor air quality and energy efficiency. By creating a moisture barrier, it prevents mold growth and wood rot, ensuring a healthier home environment and lower utility bills.
RADON Certifications & Affiliations
Being an NRPP (National Radon Proficiency Program) Certified company means that we have been thoroughly certified by a third-party organization, verifying our expertise and knowledge in the field of radon testing and mitigation services.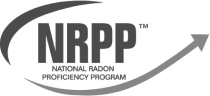 I called ExperTech for a mitigation quote and they came out the same day. I had a quote before they left and my system was installed just two days later! My radon levels went from 42 to 2.2!





After receiving extremely high results from a radon test on my home, I shopped around for a radon mitigation specialist. I am so glad I called ExperTech! I hired them to mitigate my home and they were able to install just two days later, it took them about 4hours to complete everything. They did a free post mitigation radon test and gave me options for a service plan that includes a forever warranty on parts and labor! I highly recommend ExperTech for your radon needs!
Get your sewer line inspected today
Take action now and call up our experts for your sewer line needs in Pueblo, Colorado and surrounding area. Get the solution you need fast!